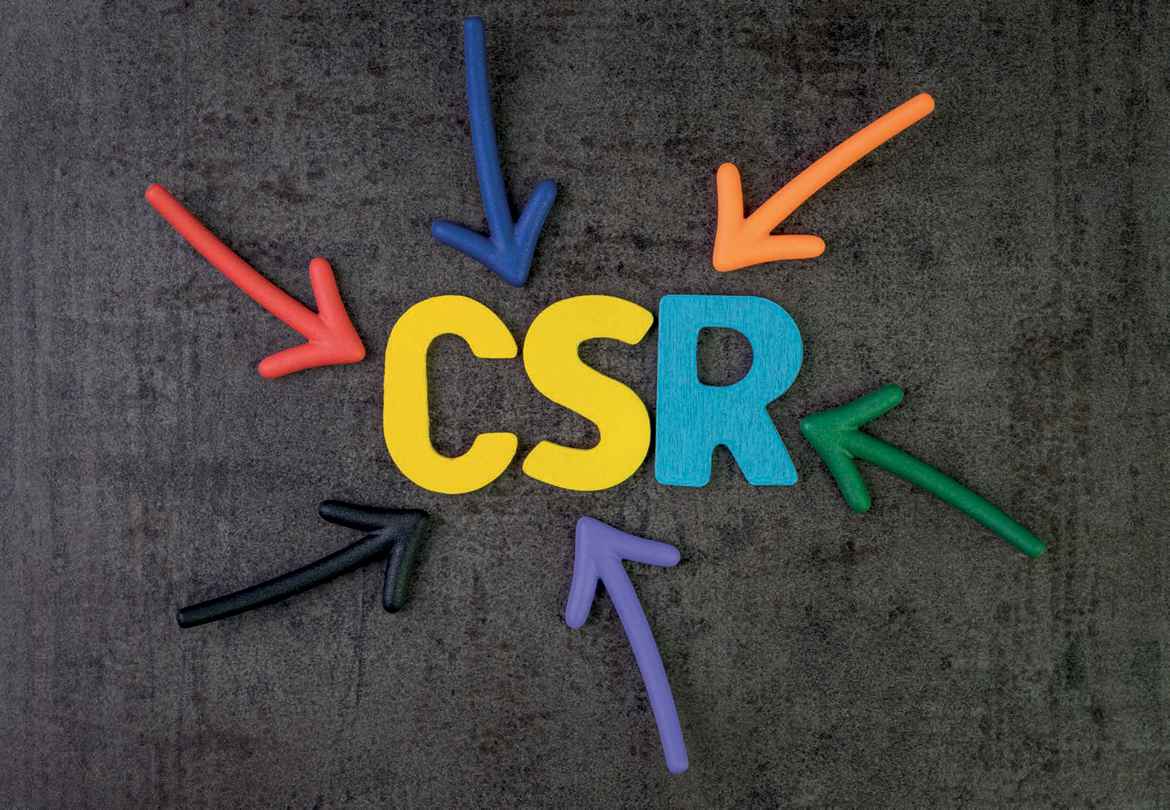 "Our CSR initiatives are part of our heritage. We have always considered the legacy that our business might leave and recognised that our customers face the same concerns.
As we all grow in understanding of the connectedness of our world and the pressures that we are placing on ecosystems and communities, so grows the urgency to adjust the way that we think, live and work.
We've been in business for a very long time, maintaining our independence and belief in the core values that set us apart. Our CSR initiatives have been founded and continue to evolve through proactive collaboration and engagement with all stakeholders. They are considered, robust and lasting solutions that deliver positive benefits, now and for the future."
Michael Edmonds
Managing Director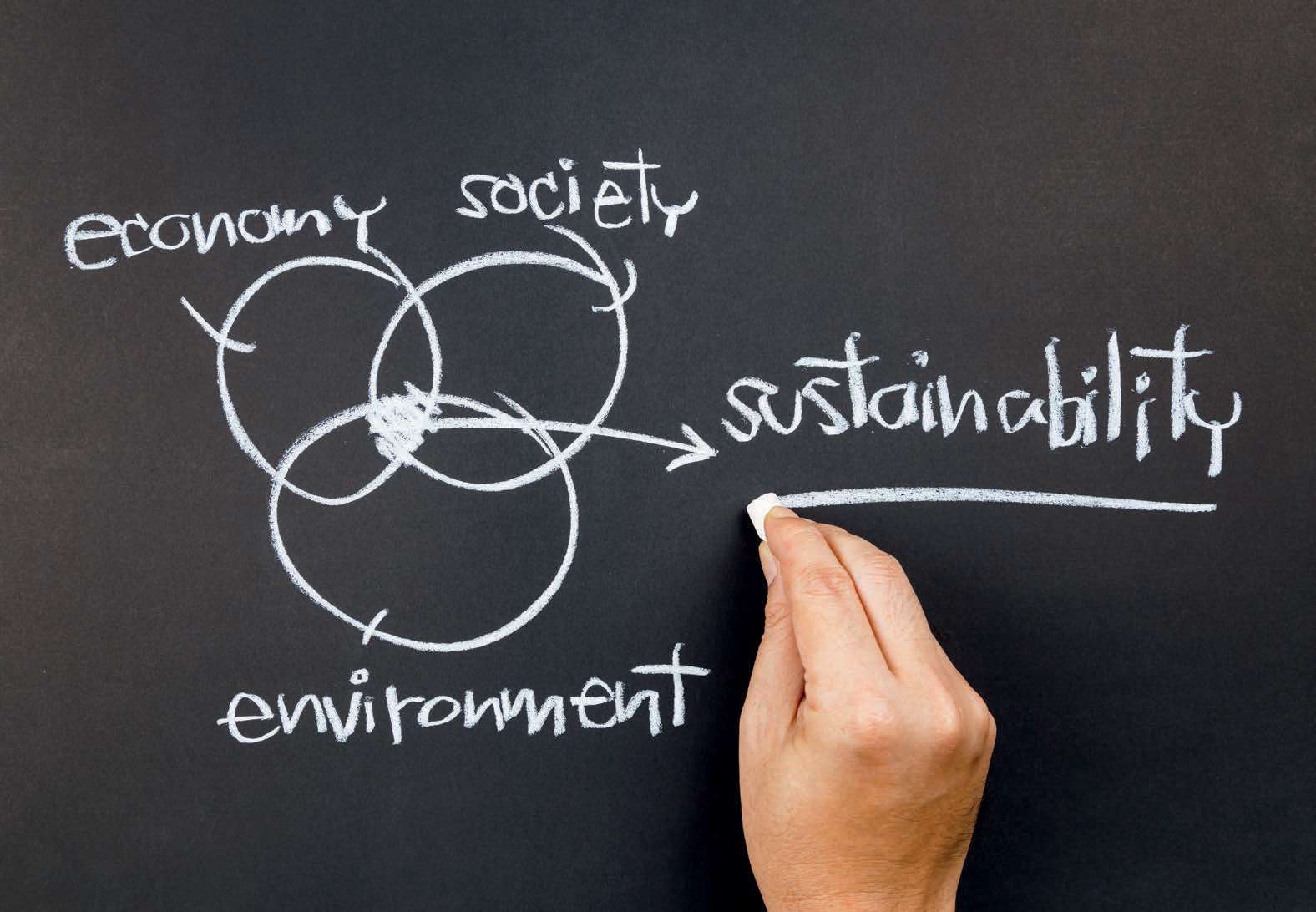 Corporate Social Responsibility.
Our strategy and aims.
We aim to provide exceptional Productivity Services that promote sustainable business by delivering social, environmental and economic benefits for all.
Our Corporate Social Responsibility strategy is a holistic, integrated approachto building robust long-term strategies and deliver social, environmental and economic benefits through meaningful engagement with all stakeholders; our staff, customers, suppliers, third party organisations and the wider community.
Our aim is to translate our principles into effective actions; to practice and promote ethical behaviour, accountability and transparency; to consistently apply due diligence across our business operations and activities; to identify and promote the positive changes we can make.
We are committed to taking responsibility for our policies and the decisions we make as a business. We accept that we will make mistakes and, when we do, we will be transparent about them and learn from them. We are not alone on our sustainability journey, and we hope that through our conduct we inspire trust and respect among all our stakeholders and business partners.
A holistic approach
Meaningful engagement with stakeholders
Ethical behaviour
Due diligence
Accountability and transparency
Environmental, social and economic responsibility
Trust and respect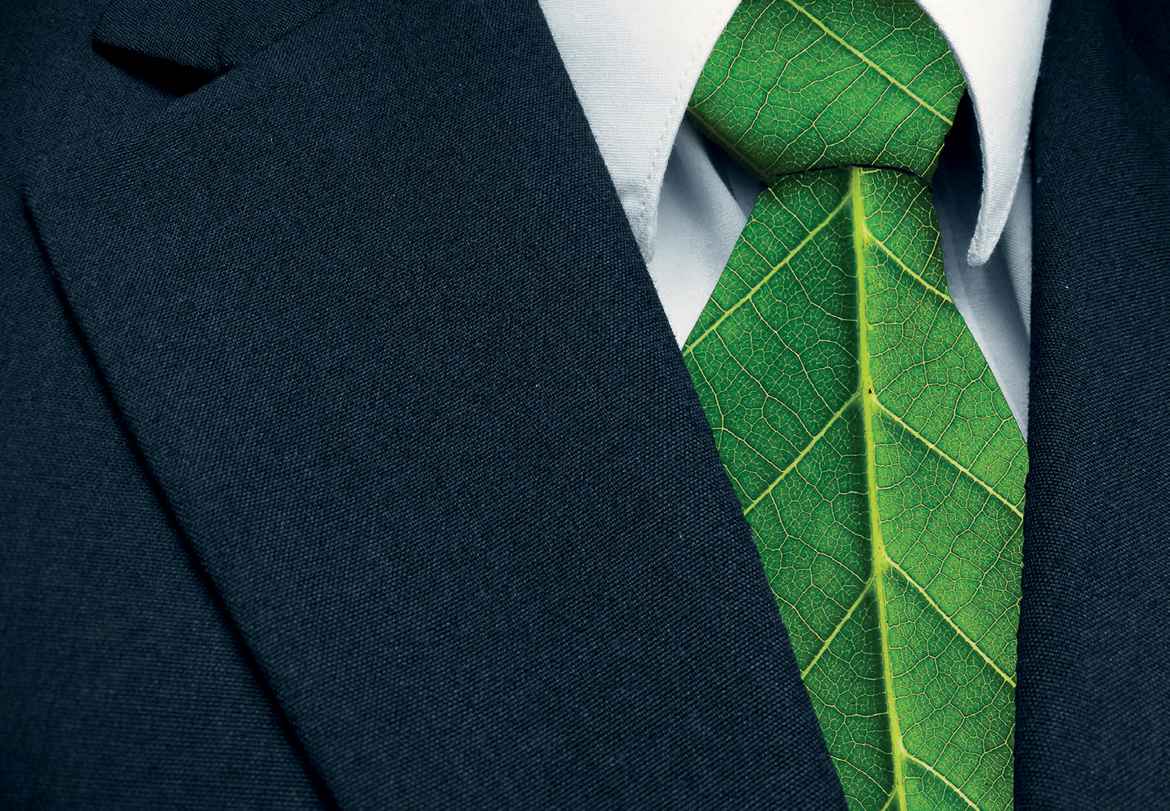 Our CSR heritage.
Sustainable business development.
We are proud of our achievements, and as we continue to grow and improve, it is the principle of good conduct that drives our business choices.
In the 1930s when our founder, George Henry Bates, began trading from a small typewriter shop in London, he would not have recognised the definition of ethical or sustainable business as we now know it, but his approach; the fundamental principle of good conduct, remains as relevant today as it was then.
We are rightly proud to have been the first independent business in our sector to achieve ISO 14001 for Environmental Management. We have consistently worked to develop initiatives such as intelligent ordering to reduce CO2 emissions, and broken new ground with products such as Harvest – launched in 2012 – the first fairtrade, sustainable office paper made from agricultural waste straw.
2014 saw the launch of our Zero Waste initiative to recover more recyclables and divert waste from landfill, closely followed by the launch of our Green Initiative, developed to inform and help our customers make sustainable choices.
We have also been able to forge close ties with the charitable foundation 'Wasps Legends', through whom we can help to support a wider range of charities and community projects, and work to improve the lives of people across the UK and beyond.
PAS 99 Integrated Management Systems:
– ISO 9001 Quality Management
– ISO 14001 Environmental Management
– ISO 45001 Occupational Health and Safety Management
– Secure Destruction of Confidential Material to BS 15713
ISO/IEC 27001 Information Security Management
DoE registered for waste transfer and brokerage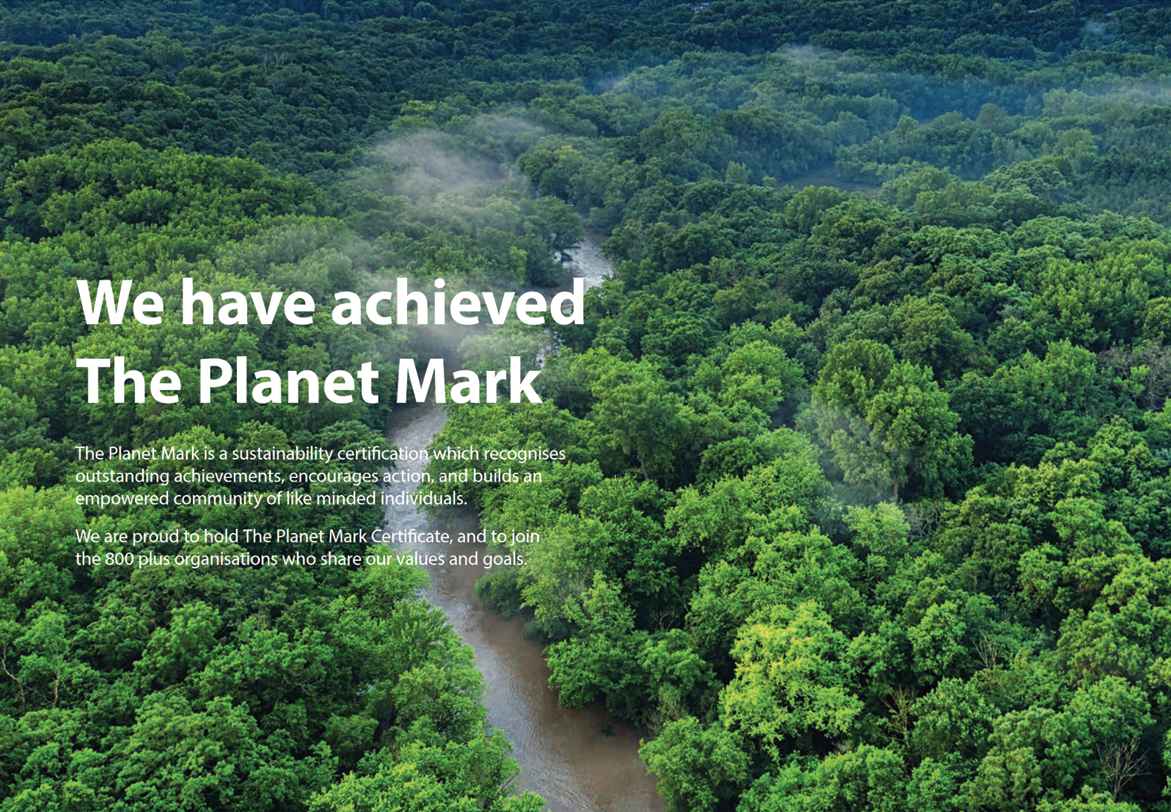 The Planet Mark.
Marking our commitment.
The Planet Mark enables organisations and their people to positively transform society, the environment and the economy.
The Planet Mark Certificate recognises our commitment to continuous improvement in sustainability, and to measuring and reducing our carbon footprint on an annual basis. Through its rigorous methodology, it provides us with a true measure and record of our carbon footprint and environmental performance; it helps us to understand how we can improve, and sets us annual targets. Our certification includes a commitment by us to engage stakeholders on our progress and to empower our employees to improve by unlocking their talent, knowledge and passion.
The Planet Mark's reporting also tells us our measurable contribution to the UN Sustainable Development Goals (SDGs) – also known as the Global Goals. These are a collection of 17 inter-related goals set by the United Nations. They cover a broad range of social and economic development issues including poverty, hunger, health, education, climate change, gender, equality, water, sanitation and energy. The Planet Mark's diagnostic table helps us to assess the impact of our business, measures our contribution to the SDGs, and shows the international influence of our commitment to sustainability.
Our certification also benefits The Planet Mark's charitable partners with a donation from our fee going towards The Eden Project to fund new projects, education programmes and industry-specific training; and to Cool Earth, an award-winning charity supported by Her Majesty The Queen and Sir David Attenborough, that works alongside rainforest communities to halt deforestation and put local people back in control of their forest.
The Planet Mark Certificate:
Recognises our commitment to continuous improvement
Gives us a true measure of our sustainability performance
Authenticates our reporting
Informs our actions and empowers us to improve
Encourages us to inspire and engage others
Shows us the difference we can make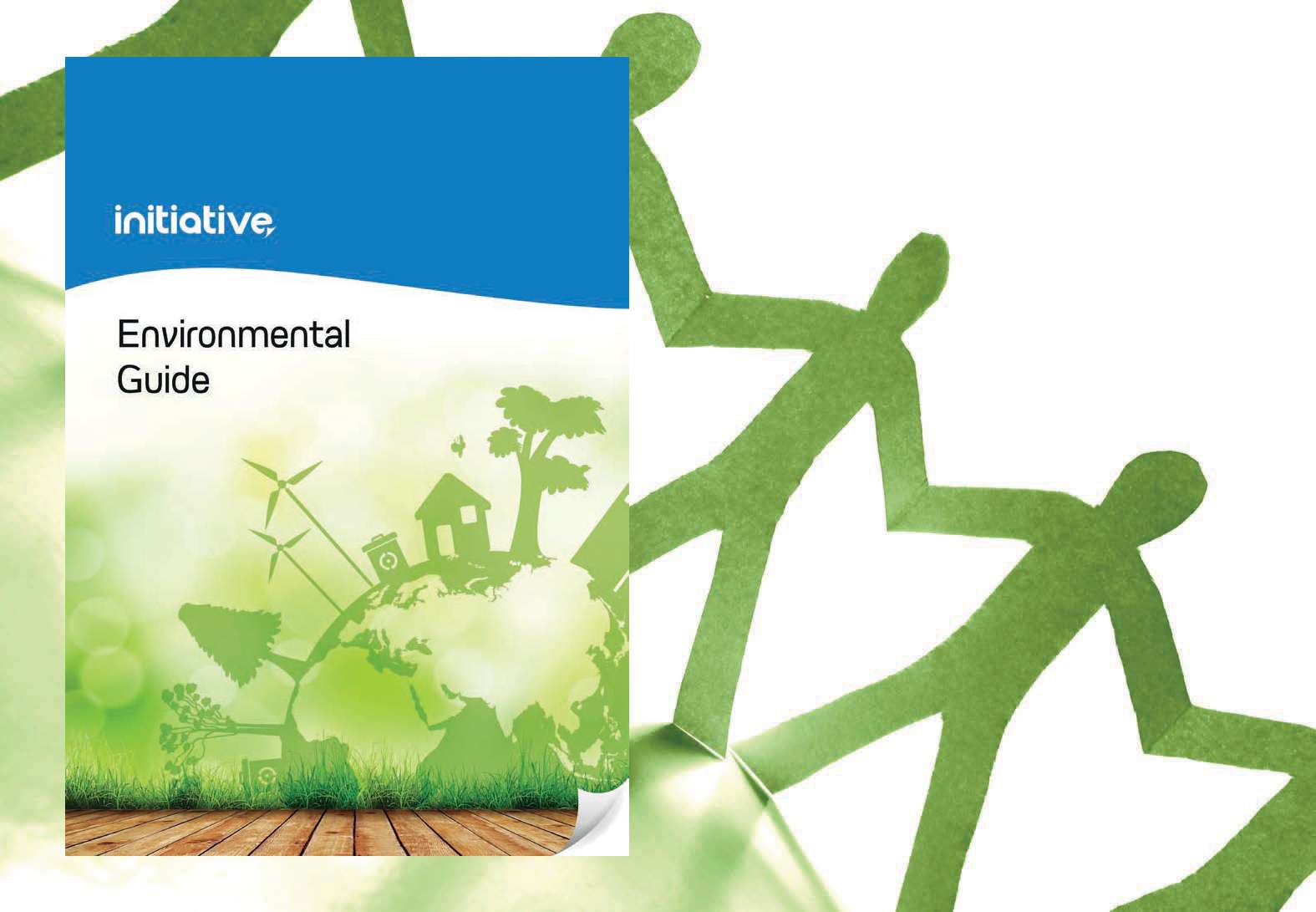 Our Green Initiative.
Office products and services.
A guide to our Initiative brand, our products, principles and practices, and how we are informing and helping business to drive sustainability.
Our Green Initiative focuses on how we are driving sustainability across our operations and how we can help other businesses to do the same, with a range of considered office products and services that fulfil the ethical principles we practice and promote.Our Green Audit provides businesses with a free, no-obligation assessment to identify areas where sustainability could be improved through alternative products and services.
Our Initiative range features over 800 office products, including everyday consumables, furnishings and equipment. Each is responsibly sourced and clearly labelled in our catalogues with applicable standards and certifications, giving buyers the information they need to make conscious choices.
As members of a buying group with over 200 like-minded businesses (Integra Business Solutions Ltd), we are represented on the British Office Supplies and Services Federation (BOSS) Environmental Committee, whose guidelines and recommendations inform sector-wide best practice.
With a robust supply chain, we aim always to trade with suppliers and manufacturers who have, or who are developing, socially responsible policies and practices. Every supplier who tenders for the Initiative range is required to provide a CSR statement, relevant COSHH data, and Quality Assurance. We generate a supplier audit trail to monitor and record their SR performance, and this is available to our customers.
A range of over 800 Initiative office products
Robust, transparent supply chain auditing and reporting
Clear certification labelling on all products
Smart 'paperless' fulfilment systems
Packaging reduction and re-use policy
Waste management; reduce, re-use and recycle initiatives
Free, no-obligation 'Green Audit' for businesses
Advice for carbon reduction and offsetting
Help to certify with standards such as ISO 14001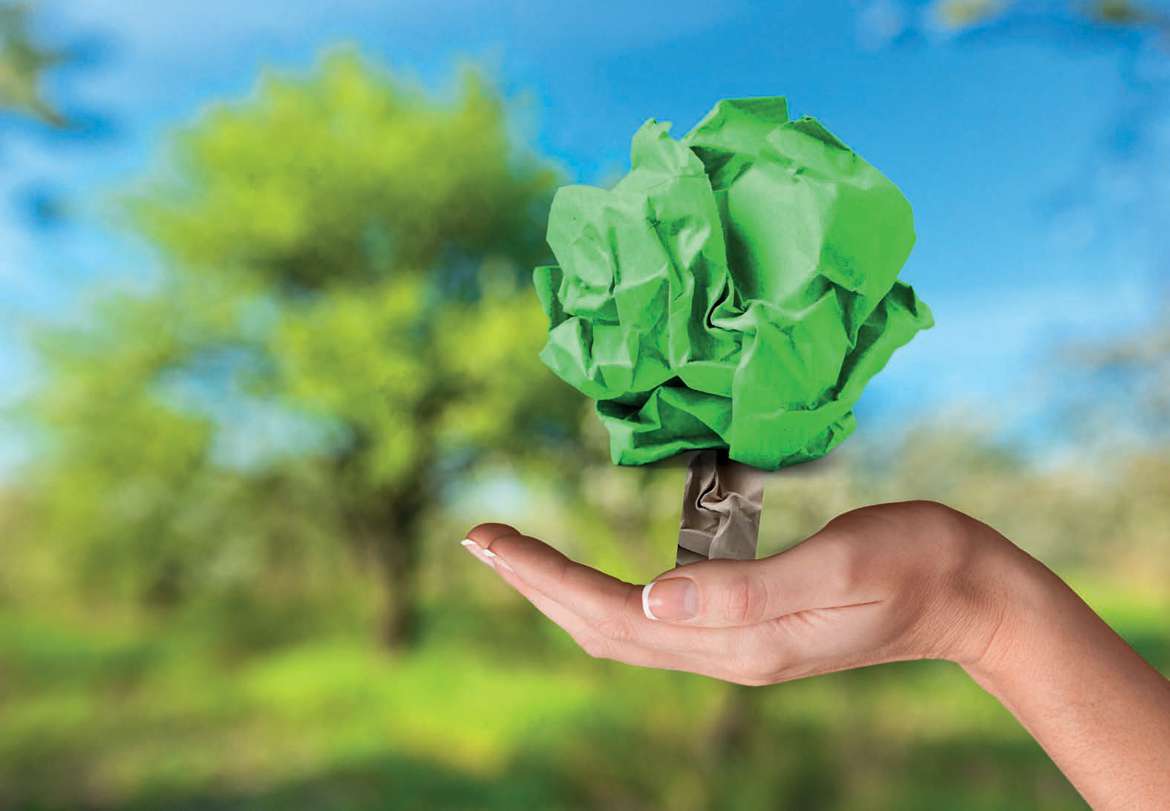 The Carbon Capture® programme.
Our paper is planting trees.
Partnering with Premier Paper, we are supporting the Woodland Trust's Woodland Carbon Scheme, planting trees and capturing CO2 across the UK.
Woodland is the second largest sink of CO2 after the oceans. It is a precious ecosystem that improves air and water quality, prevents soil erosion, reduces flood risk, supports biodiversity, provides a source of sustainable low-carbon fuel, and offers people a space to enjoy and engage with.
We are helping to establish new native woodlands across the UK with Premier Paper's Carbon Capture® programme in partnership with the Woodland Trust's Woodland Carbon scheme. The scheme allows organisations to mitigate their carbon emissions by funding tree planting under the government's 2011 Woodland Carbon Code.
Through the programme, we pay a Carbon Capture Charge which is calculated on the CO2 emissions generated by the production, storage and distribution of the paper we buy. Our payment goes in full to the Woodland Trust to fund tree planting across the UK.
The Carbon Capture® programme benefits us and our customers through the opportunity to mitigate carbon and demonstrate our commitment to sustainability – and there's even the chance to get our hands dirty as everyone is welcome to join the folks from Premier Paper and the Woodland Trust on a planting day.
Planting trees to capture carbon since 2011
Funding The Woodland Trust's Woodland Carbon Scheme
Planting new native woodland across the UK
Establishing crucial habitats for wildlife
Improving earth, air and water quality
Providing sustainable, low carbon-fuel
Creating a lasting legacy for the future
Demonstrating genuine commitment to sustainability
Engaging staff, customers and communities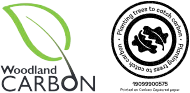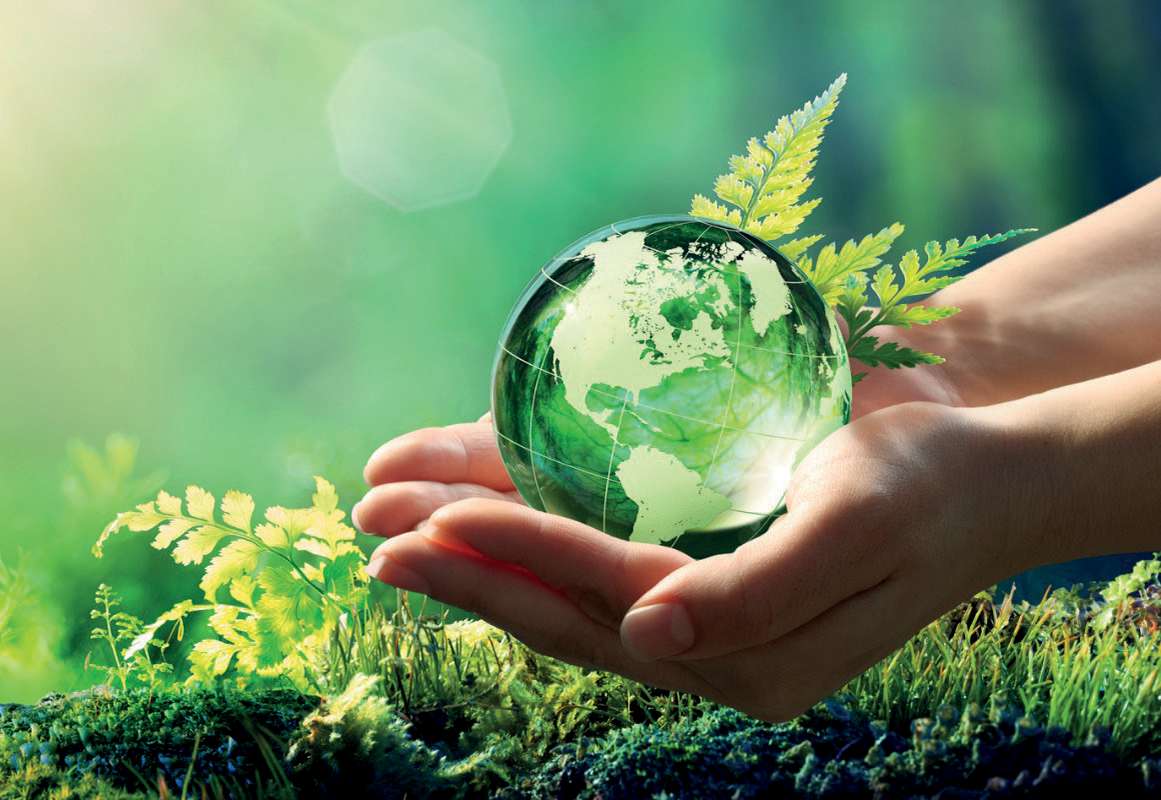 Carbon balancing.
Our Initiative and recycled ranges.
We carbon balance our entire range of Initiative branded products and recycled papers, with Antalis and their partners in worldwide conservation.
We constantly seek to identify and implement carbon reduction strategies across our business operations, and while we are able to identify and address the footprint we generate through our daily activities, it is also important to us that we identify and mitigate the carbon emissions associated with the products we buy.
Carbon emissions are unavoidable in the manufacture and distribution of certain goods, and where it is currently not possible to entirely remove it from the products we buy, we can at least mitigate, or balance, that carbon through investment in projects that are helping to regenerate and protect environments; capturing and locking-in carbon across the world.
We work with Antalis to ensure that our entire range of Initiative branded products, and all our recycled papers have had the carbon associated with their manufacture and distribution 'offset' or 'balanced'. Antalis calculate carbon using the Government's Emission Conversion Factors which cover the extraction, primary processing, manufacturing and transportation of materials to our doorstep. Our carbon credits are certified under the government backed UK Woodland Carbon Code.
With two leading partners; Forest Carbon and the World Land Trust, Antalis help ensure that our carbon credits fund the best projects in the UK and worldwide; projects such as reforestation, and schemes providing practical support for rural smallholders to encourage sustainable forest management in some of the most critically endangered environments on earth
Offsets carbon emissions from the products we buy
Contributes to an overall reduction in our carbon footprint
Promotes vital forestry at home and worldwide
Drives sustainability for our stakeholders
Supports Forest Carbon and World Land Trust initiatives
Aids conservation through habitat renewal and protection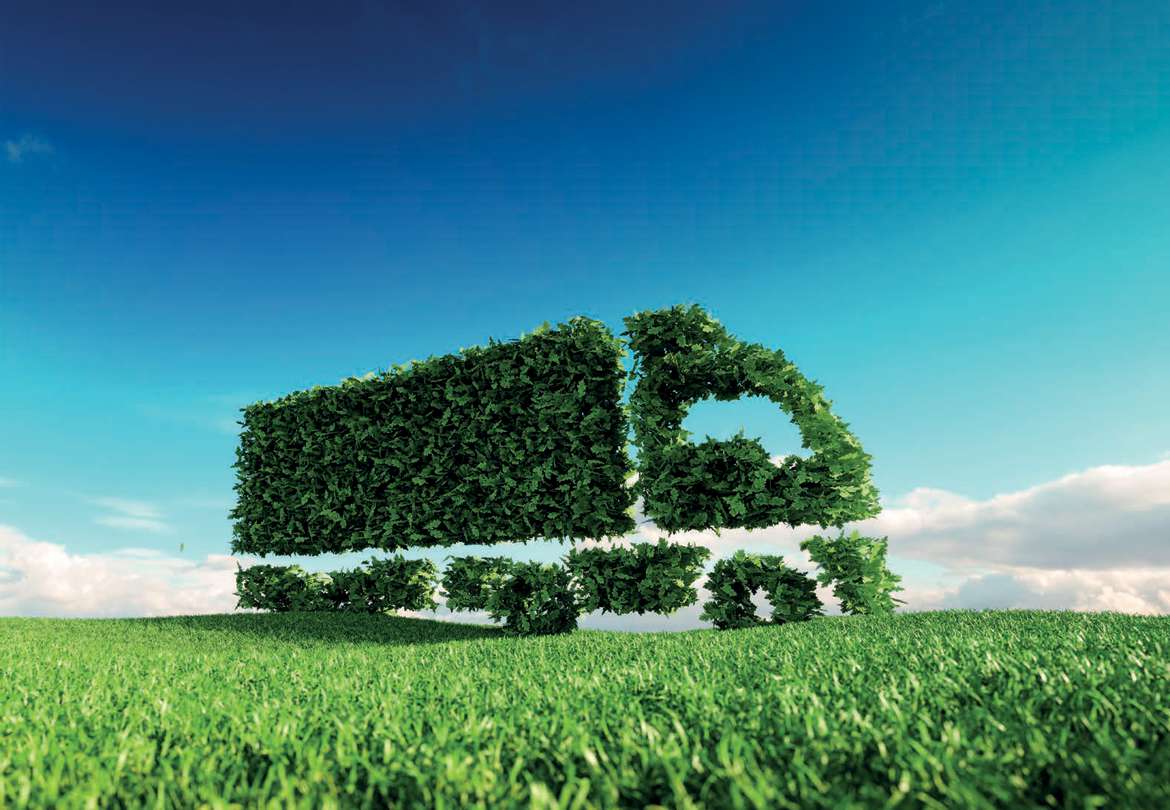 Low co2st Reverse Logistics.
Streamlining our transportation.
This initiative forms part of our wider strategy for sustainable delivery of our products and waste management services.
Low co2st Reverse Logistics is a simple and effective initiative for reducing the negative environmental, social and economic impact of vehicle use. It streamlines your business deliveries and waste collection into a single journey to reduce the number of journeys we make to you.
Through this initiative we reduce CO2 emissions from our vehicles, lowering our carbon footprint and that of our customers. We also alleviate the 'hidden' environmental costs of consumables such as tyres and other vehicle parts, in addition to the wear and tear on roads and infrastructure.
We also recognise the social and economic benefits of reducing road use; congestion, air quality and disruption to other road users are all issues that we can address and have a positive impact on. Reducing the running costs of our fleet is also economically sound for our business and customers.
As with all our initiatives, Low co2st Reverse Logistics has been developed through collaboration with each of our stakeholders to ensure that it suits all users, is easy to implement and use, and thereby effectively delivers on the goals that we have set.
Reduces CO2 emissions and fuel consumption
Reduces congestion and improves air quality
Respects the needs of other road users and pedestrians
Reduces wear and tear on vital infrastructure
Benefits are environmental, social and economic
Supports sustainability for all stakeholders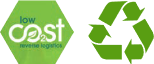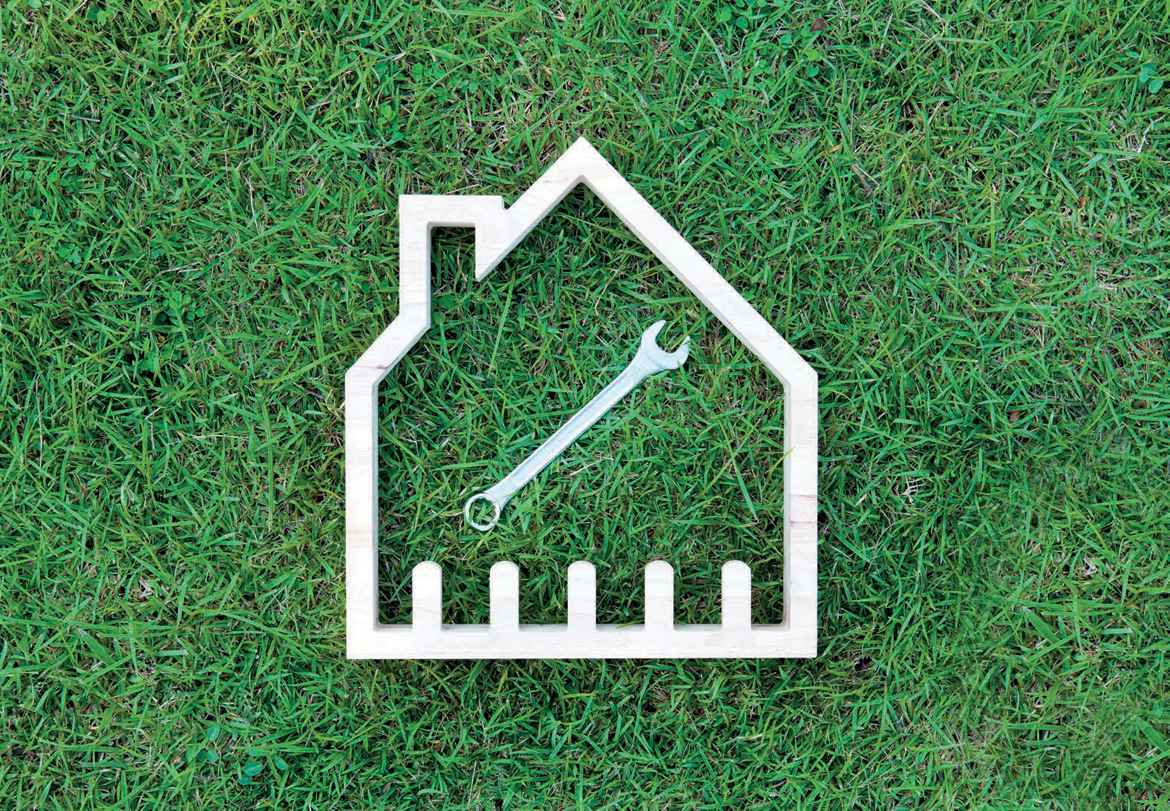 Maintain. Repair. Re-use.
Proactively reducing waste at source.
Furnishings and equipment are complex and carbon-hungry to produce, as well as recycle; fulfilling their lifetime potential is a priority for us.
Waste is one of the most pressing environmental, social and economic concerns of our time; its impact is global in every sense. Our initiatives reflect our belief in a holistic approach, with solutions such as improved recycling underpinning our core strategy, which is to reduce waste at source.
By providing scheduled preventative maintenance and on-demand repairs for buildings, furnishings and equipment, we mitigate avoidable waste, reduce the consumption of carbon-intensive resources and help businesses to drive sustainability, raise their productivity and realise financial investments.
Our service provides comprehensive cover; from fixtures and furnishings to electrical equipment and security systems, water quality testing and compliance. Our operatives are trained experts in their fields, with full industry accreditation and insurance.
For unrepairable items, we provide appropriate disposal and recycling. For those that have simply become redundant, we advocate re-use through organisations such as reuse network (reuse-network.org.uk), who support charities across the UK working to alleviate poverty and reduce waste.
Reduces waste at source
Alleviates consumption of resources
Reduces CO2 emissions
Drives productivity and sustainability
Increases value and returns on financial investment
Achieves substantial procurement savings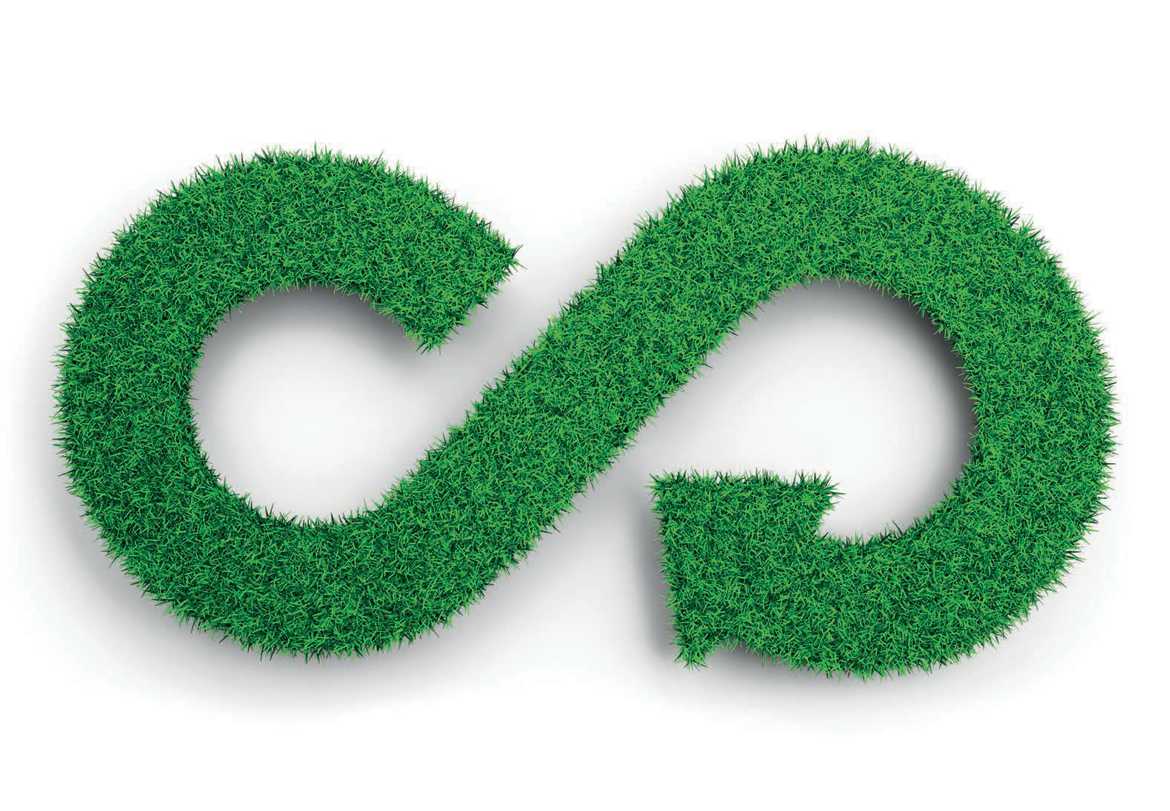 Zero Waste to Landfill.
Effectively recovering resources.
Our Zero Waste strategy provides a managed system for waste across your entire business. It is efficient, effective and easy to implement.
We launched Zero Waste in 2014, bringing together our existing services for governance and recycling into a 'whole business' strategy for sustainable waste management. Its purpose is to help businesses manage waste more effectively; achieve a higher recovery rate for re-usable and recyclable materials and to divert more waste from landfill. We offer this service free of charge wherever possible, together with our Low co2st Reverse Logistics.
By effectively identifying the different types of waste you produce, we are able to 'harvest' resources more effectively. This reduces environmental impact, improves your workplace for the benefit of your staff and the local community, enhances your reputation with customers and other stakeholders, and reduces your business costs. In addition, reprocessors and the recycling industry benefit from greater consistency of materials and reduced contamination.
We conduct a full waste audit to identify the types of waste you produce and any obstacles that pose a barrier to improved recycling; assess your needs and provide the appropriate on-site resources for efficient sorting. We then provide secure, certified removal of waste and process it through our own dedicated facilities.
We understand the importance of making waste management as straightforward and efficient as possible. Our waste management experts are available by phone or in person to provide advice regarding every aspect of compliant disposal in line with Government requirements and legislation.
Diverts waste from landfill through improved recovery
Promotes 'circular economy' re-use and recycling
Generates environmental, social and economic benefits
Contributes to sustainable business development
Enhances your CSR and reputation with stakeholders
PAS 99 Integrated Management Systems:
– ISO 9001 Quality Management
– ISO 14001 Environmental Management
– ISO 45001 Occupational Health and Safety Management
– Secure Destruction of Confidential Material to BS 15713
ISO/IEC 27001 Information Security Management
DoE registered for waste transfer and brokerage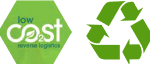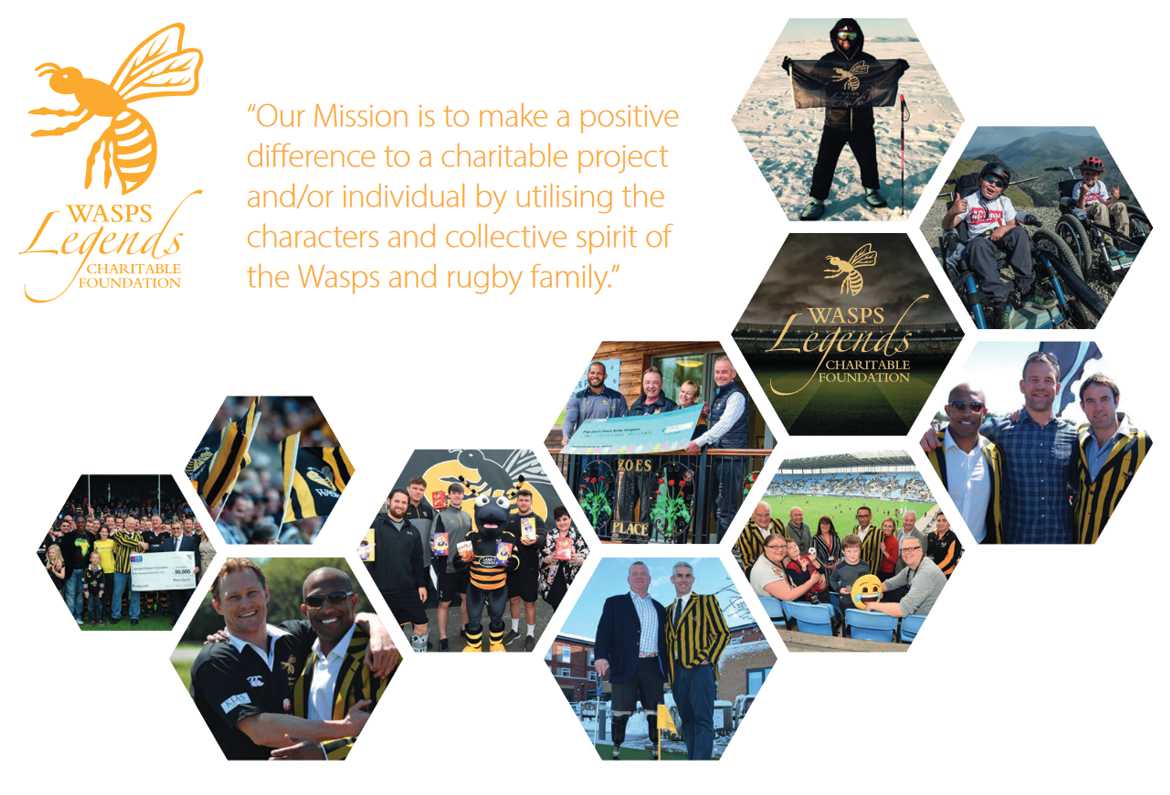 We are helping to support projects that really do change lives.
We are immensely proud to be a major supporter of the Wasps Legends Charitable Foundation. The Foundation was set up in 2012 with the aim of raising funds to support a range of charitable projects each year.
Forging positive partnerships, a spirit of teamwork and community, is at the heart of our business. By becoming a major contributor to the Wasps Legends Charitable Foundation, we are able to help and support many more incredible projects than would otherwise be possible for us.
The Foundation provides funding for a wide variety of projects, supporting individuals and charitable organisations, many of whom you may never have heard of. They do amazing work; making a real difference to people and communities. They encourage reciprocity, engender self respect and empower those who are vulnerable; changing people's lives.
The 'Legends' are a network of sports men and women, amateur and professional, all of whom are past Wasps RFC players. Their sole aim is to raise funds for the Foundation. We support their work with direct donations and also by inviting our staff and customers to nominate charities. Each of the Legends selects and nominates their chosen charities and then vote to select the Foundation's charities for that year.
Our Aims:
To help make a lasting difference to the charitable organisations and other initiatives that we support each year.
To create annual fundraising events and experiences that individuals and companies wish to support.
To build and engage with our Wasps Legends network.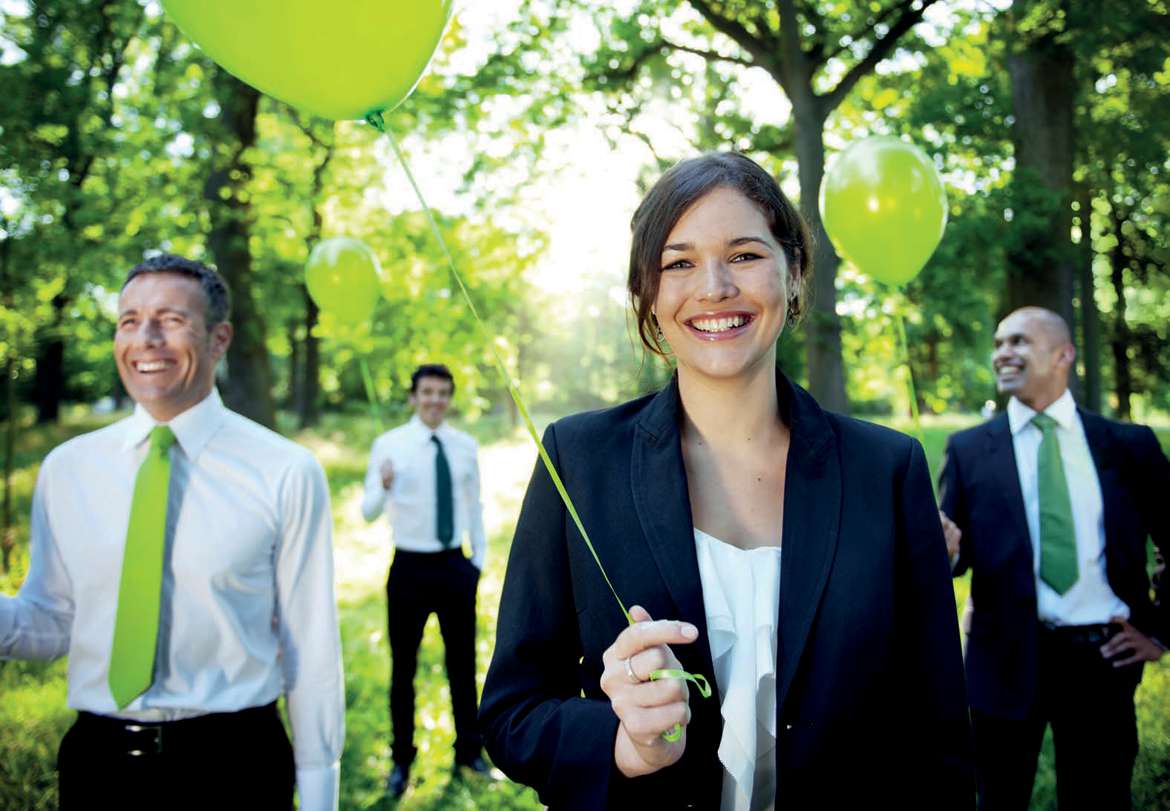 People power.
Taking care of our staff.
Sharing our principles, values and aims begins with our staff; they help to inform and shape our future. We aim to do the same for them.
Our staff are pivotal to the integrity of our business. They represent and promote our values, help to shape our goals, inform our solutions and contribute to our sustainable development. We aim to foster a safe and pleasant working environment where people feel happy and fulfilled, and have the opportunities and support they need to grow their skills and realise their goals.
We operate an 'open door' management policy to encourage meaningful communication across our organisation. Through the exchange of knowledge, experience and ideas we each gain in understanding and can engage with the challenges and solutions that drive our business, our social responsibility and our sustainability.
We want everyone to feel happy and focused at work, and equally so at home. We aim to promote a healthy work-life balance and consider the needs of our staff; their circumstances and commitments when scheduling events or arranging leave. We try to ensure that our staff feel comfortable about sharing any concerns or grievances they may have, and can be confident that these will be addressed swiftly and appropriately.
We are working to engender trust and respect across our organisation and sphere of influence, for the benefit of our staff, and all of our stakeholders.
Personal welfare and development
'Open door' management policy
Meaningful communication
Knowledge and values sharing
Engagement and motivation
Accountability and transparency
Trust and respect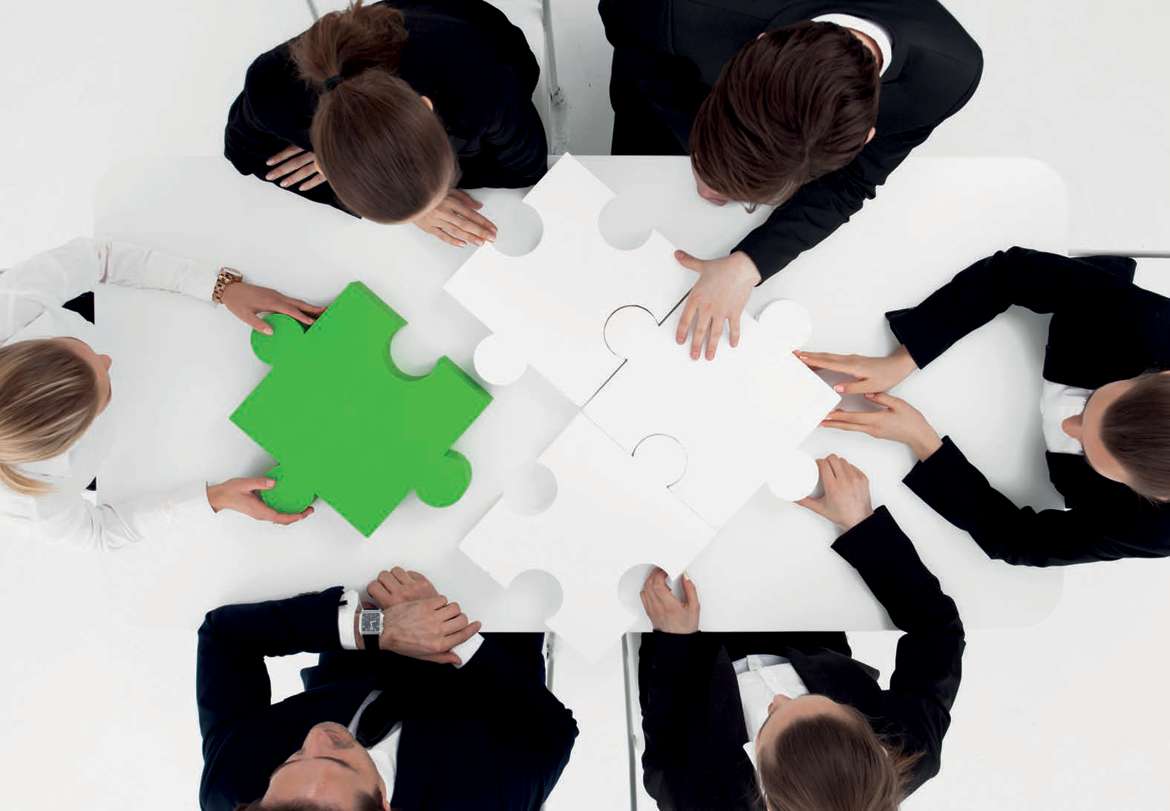 Customer care.
Driving good business.
We recognise that our customers face the same concerns as we do, and that mutual understanding is the foundation for good business.
Our purpose as a business is to identify, understand and fulfill the needs of our customers, and all stakeholders. Our aim is to do so always with best practice; to drive mutual productivity, minimise the negative impact of our activities, and promote social responsibility across our sphere of influence.
Our consultancy service provides free audits and assessments for businesses wishing to address any aspect of their operations. We provide full and factual reporting to identify where improvements can be made, and help businesses gain accreditations such as ISO 14001 and ISO 9001; standards that help to drive continual improvement and widely demonstrate a commitment to doing so.
We take our responsibilities as a supplier very seriously. To protect our employees and those of our customers, we rigorously apply accredited standards for health and safety, data protection, privacy and security across our operations. All our staff are DBS screened and we hold full liability insurance.
We build mutual understanding by engaging with our customers in person, whilst also being mindful that many of our services can be delivered more swiftly, efficiently and sustainably via coordinated digital solutions. We have developed integrated systems to streamline procurement, provide support, resolve issues and facilitate transparency; offering customers access, through the means of their choice, to fulfillment and support services from dedicated staff with specific areas of expertise.
Communication and engagement
Fair and transparent pricing and contractual integrity
Accountability and transparency
Supply chain integrity
Health and safety standards
Efficient, dedicated customer services
SR and sustainable business support
Secure digital services and data protection


Thank you for taking the time to learn about our business services. If you would like to know more, please talk to us.
Rochester
A1-A4 Knights Park Industrial Estate
Knight Road
Rochester
Kent
ME2 2LS
Phone: 01322 550167
Fax: 01322 525227
Bridgend
Unit 5
Vale Business Park
Cowbridge
Vale of Glamorgan
CF71 7PF
Phone: 01978 358613
Fax: 01978 362509
Stoke-on-Trent Environmental House
Oldfield Business Park
Galveston Grove
Fenton
Stoke on Trent
ST4 3PE
Phone: 01270 256891
Fax: 01270 505029